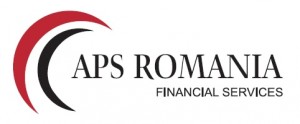 ASSET PORTFOLIO SERVICING ROMANIA is part of the APS Group of companies, headquartered in Prague, Czech Republic.
APS Romania was founded at the end of 2007, rapidly growing into one of the most active investors and managers of the performing and non-performing loans, partner of the strongest financial and non-financial companies in Romania.
APS is always looking for the most talented individuals to join our team.
At the moment, our Legal Department is looking to expand its team of Dispute Resolution & Insolvency Lawyers.
RESPONSIBILITIES OF THE JOB
– representing our company and clients in any legal matters according to company objectives;
– interpreting laws, rulings and regulations;
– preparing legal briefs and opinions for different presentations;
– managing and reviewing all the contracts;
– maintaining an excellent relationship with internal and external clients;
– representations in front of the law courts throughout all geographical areas.
QUALIFICATIONS REQUIRED
– the ideal candidate for this role will have between 3 and 6 years of professional experience as a fully qualified lawyer, or working in a law/ insolvency firm, with a proven track record in dispute resolution;
– good understanding of the insolvency law;
– bar membership;
– solid knowledge of civil and commercial law, civil debt recovery and insolvency procedure;
– intermediate level of English language;
– team worker, efficient, good communicator, flexible and adaptable;
– availability to travel.
You will join a collegiate litigation team and your work will imply advising liquidators, creditors and shareholders on a broad range of pre and post liquidation disputes.
All those interested in this opportunity are required to apply by sending an updated CV to: ro_hrteam@aps-holding.com
Anunțul este valabil pentru municipiile București, Iași și Timișoara.
* Anunțul expiră la data de 19 februarie 2016