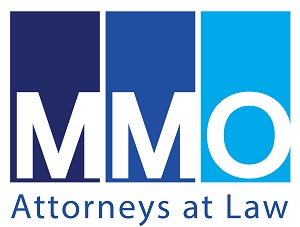 Mihaila Mihai Olteanu SPRL in association with KPMG Legal is seeking for Senior Lawyer specialized in Employment law
Why should you choose us?
Mihaila Mihai Olteanu SPRL (MMO SPRL) is part of the KPMG Legal network. It is a highly respected provider of legal services to a wide range of international corporations, foreign and local investors, as well as public authorities. The strength of MMO SPRL comes from the finely tuned legal skills and resilient commitment of its people. Our roots in Romania go back 20 years, while we also extend internationally through our KPMG Legal membership, with its more than 1,500 lawyers in 90 countries – we take pride in our reputable name, value mission and talented people. It is more than ourselves or our law firm – we strongly believe in a higher purpose, our clients and their sustainable businesses, this country and its future. Business evolves, global mega trends bring new challenges, industries and the public sector change, so we stand by our clients and communities with dedication, energy and pragmatic support.
What are we looking for?
Senior Lawyer for our office in Bucharest who:
– has 3-4 years of work experience dealing with Employment law related aspects in a leading law firm;
– advanced knowledge of Romanian and European labor law;
– has a Law Degree from a leading university;
– is fully-fledged lawyer;
– has an excellent command of professional legal English (secondary foreign language would be a plus);
– is IT literate;
– displays business drive, team spirit, passion, ambition and initiative;
– has an open professional mind;
– has an eye for detail as well as analytical skills.
How to apply?
We are looking forward to receiving your CV and your letter of motivation, in English, at mycareer@kpmg.ro, until June, 30th 2016.
Shortlisted candidates will be invited for written tests and an interview.