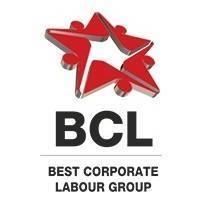 BEST CORPORATE LABOUR GROUP recruteaza avocat consultanță | Debt collection.
DESCRIERE POST
– contracts drafting / assisting with the drafting of legal documents;
– provides comprehensive commercial, civil and administrative consultancy and litigation services;
– consultancy in debt collection (claim procedures, investigations);
– direct meetings with the client.
PROFIL CANDIDAT
– law university degree;
– bar membership;
– 1-4 years experience;
– excellent English knowledge both written and spoken – juridical terms knowledge is an advantage;
– knowledge of civil law;
– experience in litigations;
– very good organizational skills – team worker, efficient, good communicator, flexible and adaptable;
– dynamic, proactive and enthusiast;
– capable of handling several tasks;
– ability to take customer issues and manage them / propose solutions under time pressure;
– fulfilling all the tasks carefully and deadlines imposed by the client.
Persoanele interesate sunt rugate să transmită CV-ul la adresa de e-mail: office@bclgroup.ro
Anunțul este valabil pentru București.
* Anunțul expiră la data de 1 octombrie 2016